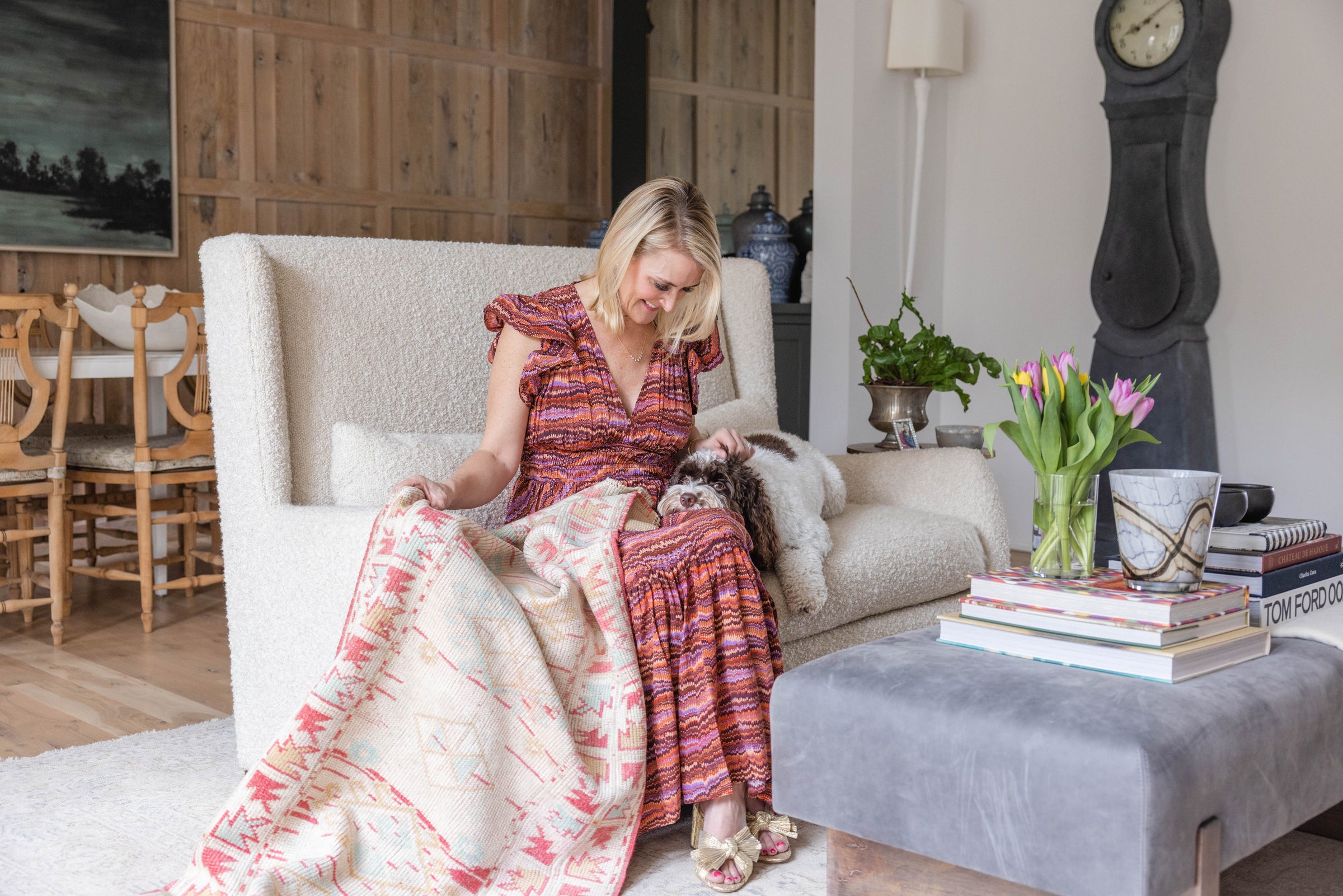 You will need a tape measure, a pen, and painters tape. First, move furniture, if needed and place the painters tape along the area where you would like a rug to be placed. Your taped area should be the entire width and length of the desired rug which will include all four sides. With your measuring tape, measure the size of the area you have taped and use your pen to write down dimensions on the tape. This will help you determine the approximate size rug needed for your space and can help narrow your search!
Helpful hint: consider running your rug parallel with your room or with the longest piece of furniture in your space.
Rugs are an investment and it's important to know what kind of investment you are able to make. When thinking about your budget it's crucial that you understand what influences the price of an area rug. These factors include material, complexity of design, number of colors used, dying technique, knot count, and age and condition if it is an antique rug. Our rugs are meant to last a lifetime with proper care and cleaning.
We offer finance options through Klarna. You will find the option at check out or you can email info@lilliekatrugs.com for more details.
If you have children, pets or you're placing an area rug in a high traffic area, durability is important. How well a carpet stands up to wear and how tolerant it is to cleaning and maintenance, are important indicators of quality. Handmade rugs, especially ones made of wool are known for durability.
Typically, you want an area rug that is big enough to put the front legs of your furniture on the rug or one that is big enough to completely put your furniture on it. However there are no hard and fast rules about what size is perfect for your space! However, choosing the right size is essential because a rug that is too small can make a room feel uninviting and a rug that is too big can make a room feel smaller. To get it right, consider taping off the area with painters tape to get a feel of the size you want. From there, you can measure the different sizes you have taped off to better help you in your search.
0-3 Days: Eligible for a Full Refund;
3-14 Days: Eligible for a Return for Store Credit
14+ Days: Not eligible for refund or return
Please note we charge a $35 restocking fee for all returns. Please see our Policies page for full details.